Story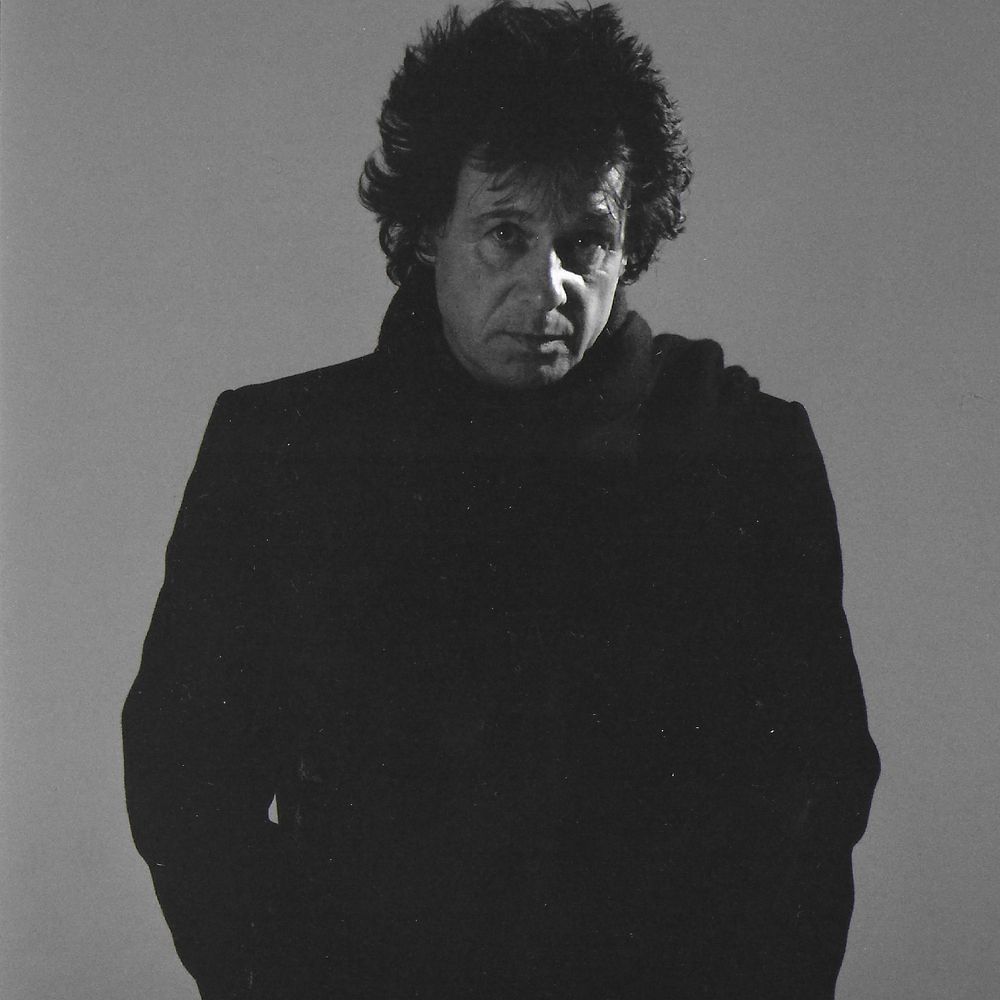 Mick Lawson alias Emmitt Till
The STORY
Mick Lawson has had a full time career in the music business for over five decades during which he has toured the UK, Europe and America.
He has recorded fifteen albums, five singles, and formed his own record label and music publishing company with over two hundred self-penned songs along the way. He has managed to avoid the very limited delights of the corporate treadmill and enjoy a steady living.
Michael John Lawson entered the world in the usual way on 13th December, 1944 thus assuring him membership of a unique generation to be known as the "baby boomers" - so called because of the unprecedented leap in the nation's birthrate during the immediate aftermath of WWII.
However, by the mid to late nineteen fifties these "boomers" were becoming "teenagers" - a new phenomenon originating in America to define the emerging counter-culture. Teenagers became this new counter-culture by virtue of their own fashion sense, type of music and, slang rendering anyone over twenty one as... "square man". It was powerful stuff to be sure! They no longer dressed or looked like their parents nor did they "dig" their tastes in music.
Michael (or Mick, as he is known by his peers), has been a professional singer/songwriter since he was twenty three with numerous international tours plus, fifteen albums under his belt. Born in Birmingham of Nottingham parents, his brother Chris was five years his senior.
Mick started to dabble in music with his mates from around the age of nine and his brother had already become proficient behind the drum kit. Much of Chris' musical influences were to have a profound effect on his younger sibling.
This is a story of dedication and perseverance in a business where most of Mick's contemporaries have long since retired or just plain given up. He now takes up the story;
Mick Lawson; "I was around five when I became aware of the HMV wind-up gramophone that played only 78 rpm records. The first record I became interested in was when my dad played 'Mockingbird Hill' by Les Paul and Mary Ford. I played this song repeatedly and then discovered 'Basin Street Blues' by Louis Armstrong along with Bing Crosby and Slim Whitman all from dad's collection. This indoctrinated me and I became smitten with music."
"The first 78 record I actually bought with my pocket money was 'The Yellow Rose of Texas' by Texas Bill Strength. Later, I came across 'San Francisco Bay Blues' by Jesse Fuller in my dad's collection and this song has been been in my stage act to this very day."
"By the age of ten we had a radiogram and I recall the moment that my brother played 'Be-Bop-A-Lula' by Gene Vincent and The Bluecaps and 'Heartbreak Hotel' by Elvis Presley becoming a musically life changing moment. Following this, the radiogram was belting out Jerry Lee Lewis and Chuck Berry music. All my pocket money went on these artists. I, like all aspiring musicians then discovered Cliff Richard and The Drifters in 1958. I thought Cliff was pretty cool so, I wanted to be like him."
Cliff Richard and The Drifters peaked at Number Two in the charts in August 1958 with 'Move It', and stayed there for seventeen weeks. It was the first convincing British rock 'n' roll record that actually sounded American.
The Drifters had to change their name to "The Shadows" shortly afterwards following an injunction over the name from The Drifters in America but, not before they featured two instrumentals ('Driftin' and 'Jet Black') on Cliff's first eponymous LP which was made up of American folk/blues and rock covers. The original British Drifters had morphed out of "The Vipers Skiffle Group" but, when Hank Marvin and Bruce Welch joined you could say it marked the end of skiffle as we knew it.
Cliff made a second outstanding LP titled "Me and my Shadows" in October 1960 and The Shadows issued their first (highly influential) LP in 1961. However, by the end of 1962 both Cliff and The Shadows had gone off the boil having become all round entertainers and featuring in pantomimes and rather juvenile movies without a tangible story or plot. Instead, they were a vehicle for ballads awash with schmaltzy orchestrations.
The Shadows did however, record some pretty raunchy singles and a groundbreaking LP between 1960 and 1962 thus prescribing the 'modus operandi' of all British provincial semi-pro pop groups and wannabe stars... including of course, teenager, Michael J. Lawson who continues his story;
Mick Lawson; "My first group was formed in 1959 with me and some mates including my best friend Roy Jones whom I had known since I started school at the age of five. We called ourselves The Shanes after a Shadows' instrumental number called 'Theme From Shane' - a popular Western movie of the day."
"Roy was besotted with Hank Marvin and was able to play all the early instrumental hits like 'Driftin', 'Jet Black', 'Apache', 'FBI', 'The Stranger' etc. He even wore a pair of horn rimmed glasses as a stage prop even though he didn't normally wear glasses! So, I played rhythm guitar and sang (Cliff Richard and Bruce Welch rolled into one) and Roy was Hank Marvin. Our first drummer before Ken Horden wasn't that good but, perhaps we weren't much better."
"While all this was going on my brother Chris was drumming for what most people regarded as Brum's top group, The Grasshoppers who opened at The Adelphi Ballroom in West Bromwich for American rock star Gene Vincent who was backed by the London group, Sounds Incorporated."
"I was taken backstage after the show to meet Gene in his dressing room. Chris invited Gene back to our house in Ermington Crescent, Castle Bromwich for a sleep over. Chris said to me "You are sleeping on the sofa tonight, Gene's got your bed!"
"Gene was suffering great pain in his right leg following a car crash near Bath in 1959 in which Eddie Cochran was killed. He was on pain killers which were placed on the dressing room table along with a bottle of scotch and a pistol that he always carried with him."
We now move to 1963 and what was to become "The Beat Boom". The Beatles had broken the mould but, in America a great refreshing phenomenon had emerged called Bob Dylan. Dylan wrote all his own songs and played acoustic guitar and harmonica. Although now influenced by Bob Dylan, the reality of being in a provincial pop group was that you had to conform with the gravy train treadmill of being a "covers" act on the then-lucrative pub, social club and town hall circuit.
At the Golden Eagle pub at the top of Hill Street in the centre of Brum, Mick chanced upon "The Rhythm and Blues Quartet" (later to become The Spencer Davis Group). He also recalls seeing them at the Bournbrook Hotel in Bristol Road and also at Birmingham's Town Hall.
Mick Lawson; "The group had this young kid no more than fourteen belting out songs like a sawn off Ray Charles. He also doubled on piano as well as lead guitar and harmonica. Spencer Davis also sang, played twelve string guitar and harmonica and sang standards such as Midnight Special, San Francisco Bay Blues and the like."
"When they became The Spencer Davis Group, they put out two albums in quick succession which became the staple of The Shanes' act. The Shanes were now The Spencer Davis Group - in our dreams at least. Around the same time, The Rolling Stones released their first album and its contents were well milked for our stage act."
"I saw the Spencer Davis Group for the last time at Birmingham Town Hall in 1966 after they had a few chart hits. I was shocked to see them wearing Beatle-style suits and haircuts and realised they had sold out."
It's important to note that the three above mentioned albums were made up of mainly American rhythm & blues covers and most groups in the Birmingham and Black Country areas were now sourcing their material from Spencer Davis and The Stones so, it was now OK to be a covers band in the area.
Mick Lawson; "The Shanes recruited a singer/frontman named Bobby Sands as our 'proper' Cliff Richard and my brother's best friend Ken Horden on drums. Bobby was formerly with Gerry Day and The Dukes and Ken was from The Lawmen (a group that had Fortunes drummer Andy Brown in their line-up). We gained a manager named Ron lee who developed sound systems and he provided us with Vox AC30 amplifiers, a PA system and some decent microphones."
"We rehearsed at The John Peel pub in Smethwick every Sunday morning and soon we secured a residency of five nights per week at The Britannia pub in Aston. Lead guitarist Rod Lilly, who lived just down the road from Roy, came on board. Rod was much more versatile than Roy so Roy switched to bass and became Jet Harris."
"Rod looked nothing like Hank but anyway, our repertoire was evolving into rhythm and blues and jazz with the later inclusion of a brilliant sax player named Tony Campbell from Johnny Neal and The Starliners. Our workload increased accordingly and we starting introducing popular jazz tunes such as 'Blue Rondo a La Turk' by Dave Brubeck and 'Moanin' by Art Blakey and The Jazz Messengers."
"We gained another manager named Paula Bailey who broadened our horizons venue-wise. My songwriting started in 1965 in partnership with a local guy called Alan Smallman who also funded a four track demo disc at Hollick and Taylor recording studios in Handsworth. Four great tracks that never saw the light of day."
The Shanes adapted and worked prolifically - as did all other provincial groups but, Mick was headhunted by a top Birmingham group called The D'Fenders and was soon off to The House of Music in Wuppertal Germany for the customary gruelling six, forty five minute continuous spots with just a fifteen minute break between each one, just like The Beatles and many, many before in their wake.
After a couple of years with The D'Fenders, Mick and a bandmate bassist/vocalist Jon Fox (ex The Few and Jon Fox and The Hunters) split from the group in June 1967 to form Wolverhampton- based Varsity Rag.
Mick Lawson; "My throat starting bleeding badly and, I lost my voice completely and as a consequence we came back to the UK. The D'Fenders were all but finished with heated arguments about money to the point that it nearly came to blows. The manager had got everyone on a weekly wage and we were all paid different rates according to our manager's perception of our individual worth. For instance, you got more if you were married and the lead guitarist got the most."
"Jon Fox, an excellent musician and singer was also a 'firebrand' sort of a person who was having none of this nonsense and so led the charge against the manager which resulted in the group finally calling it a day. We got in touch with a couple of old bandmates Brian Nicholls and Ken Horden and Varsity Rag burst onto the Wolverhampton and Black Country music scene with a vengeance in June 1967 - 'The Summer of Love' no less."
"Working for the Astra Agency, Roger Allen and Maurice Jones was a liberating experience and the venues and punters were like nothing before. I came up with the name Varsity Rag thinking it would open doors to the lucrative university and college circuit but, the nearest we got to that idea was the Student's Union bar."
Varsity Rag averaged around thirty gigs a month and were voted one of the Top Six most popular groups in the area. A covers band yes but, nevertheless shared the stage with The Searchers, Fleetwood Mac, The Animals, The Nice, The Crazy World of Arthur Brown, Long John Baldry and played such prestigious gigs in London as The Scotch of St James and Billy Walker's Club. The group played their final gig on New Years Eve 1970 and went their separate ways.
Mick Lawson; "At last, I decided I was Bob Dylan. I made my first foray as a solo artist by working at Butlins (I know, I know) in Brighton but, after just six months I had built a respectable armoury of my own songs which went down well with audiences so, I grabbed a residency at The Royal Yacht in St Helier, Jersey."
"One night, Mike Pender of The Searchers dropped in with his wife and offered me a job with The Searchers. People said I was crazy turning it and the money down but, I didn't want to be singing 'Needles And Pins' for the rest of my life."
After six months in Jersey, Mick returned to the UK mainland and as an interim actually re-joined Varsity Rag (replacing Laurie Hornsby). His career seemed to be developing in cycles of six months. So, it was back to playing covers and a six month residency at The Spider's Web Night Club in Walsall.
Mick Lawson; "My focus was still Bob Dylan but, with sprinkles of Lou Reed, Leonard Cohen and Randy Newman thrown in just for good measure so I placed an advert in the Birmingham Evening Mail for a singer/songwriter to collaborate with me and to tour as a duo. A guy from Manchester named Tony Hulme sent me a lovely letter so we hit it off immediately and began hitting the folk and university circuit."
"Eventually, with a brace of songs under our belts we signed as "Evensong" with the boss of Radio Caroline Ronan O'Rahilly for a publicity deal which in turn, led us to a record deal. In 1971 our first recordings under Evensong were for CBS where we cut four tracks 'Reaching Out For Someone', 'Tell Me A Story', 'Wooden Wheels' and 'Home Made Wine' but, they were never released."
"We struck a deal with Phillips/Phonogram in 1972 and recorded our first album called Evensong in September 1972 and commenced a three month tour of America in early 1973 to promote it. Our itinerary was a tour of colleges and universities. We were doing three gigs a day each at least a hundred miles apart to audiences of around two thousand people. Our first gig of the day was 8.30 am the second at 12.30 pm and the last at 4.00pm."
Unfortunately for Evensong, the intended albums never arrived in America. The Yom Kippur War in which Syria and Egypt launched a surprise attack on Israel renewed hostilities in the Arab-Israeli conflict causing an oil crisis that not only sent petrol prices skyrocket around the world but, also oil by-products such as vinyl took a serious hit. Only a very limited supply of vinyl got through and that was gobbled up by all the big name recording artists.
Upon returning to the UK they went into the Phonogram studios and cut a Neil Young song called 'Dance, Dance, Dance' but, unfortunately it went largely unnoticed. A second Evensong album was shelved and the boys ended up on the cabaret circuit singing covers.
Tony became disillusioned with the music business in general and put his English degree into good use by going into teaching. In truth, Evensong just ran out of steam. However, Mick took time off to get some serious fishing and thinking done and emerged with a new image.
Mick Lawson; "I struck a deal with Ron Lee's studio in Walsall who linked me to a French company called Bagattelle who put an album out in France and put me on a television show in Paris with Bruce Springsteen and Doctor Feelgood. I did a forty five minute spot of my own material with a nine piece studio band."
"The producer said he didn't like my name and to think of something more "Flash Gordon-ish" so, I just pulled "Emmitt Till" out of the hat and it has stuck. When I returned to the UK I created a progressive band called "The Amazing Dark Horse". We proved extremely popular to the extent that when we played at Barbarellas in Birmingham we had seventeen coachloads of fans turn up to the gig."
Mick had been 'touched' by the Bob Dylan song telling the true story of the black American youth - Emmitt Till - who was falsely accused and subsequently murdered by a lynch mob. Mick would use this moniker for the rest of his musical career. He would go on to create his own independent record label and music publishing company (Spirit Records and Jack Pike Music respectively) and would also record and produce other artists.
In 1990 Mick Lawson would release his first indie CD "Down To Earth" as "Emmitt Till and The Backyard Band". It was a concept album reflecting the trials and tribulation of the native Americans and a single from the album 'White Man Come' was a powerful message to be sure.
Mick Lawson is currently busy with two projects: writing his memoirs, and re-forming The Amazing Dark Horse with all the original group members. Mick also works as a duo with Bob Bowman who was guitarist in the popular 1960s Cannock beat group The Blue Stars.
In conclusion, I would add that I'm convinced that Mick does not fully realise that that he has given literally dozens of musicians the opportunity to perform live music and make records.
Copyright © Brian W. Nicholls 2019